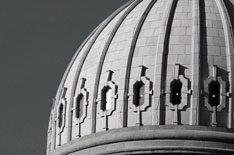 Your Advocate
Specializing in:
Dispute Resolution
Regulatory Compliance
Litigation
Why Points Law?
Deciding who will represent you is one of the most important decisions you make in the litigation process. You must be comfortable with your choice, as litigation can be a difficult, complex and sometimes lengthy experience. What sets us apart is that when we decide to take your case, we make a personal investment in you, as your advocate. We then proceed as a team.
We have years of litigation experience and we've practiced in both state and federal courts with civil and criminal cases, in a wide range of general and complex litigation.
We're ready to listen to you and give you honest advice upfront, even if that means advising you that you do not need an attorney, or referring you to another law firm.
When we take your case, we make a personal commitment to aggressively and professionally pursue your interests.
To find out if your case might be a good match for us, please contact us.